Make your pet just like having a spa with this Multi-functional Pet Shower Tool. They will love bathing from now on!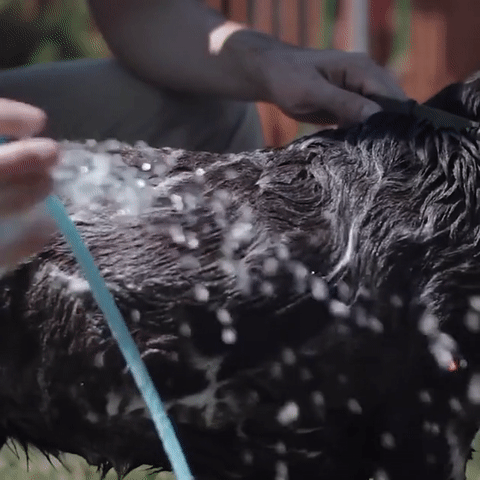 Your pets will definitely love taking a bath with this gadget's soft rubber bristle and surely giving your pets a bath has never been so easy and relaxing.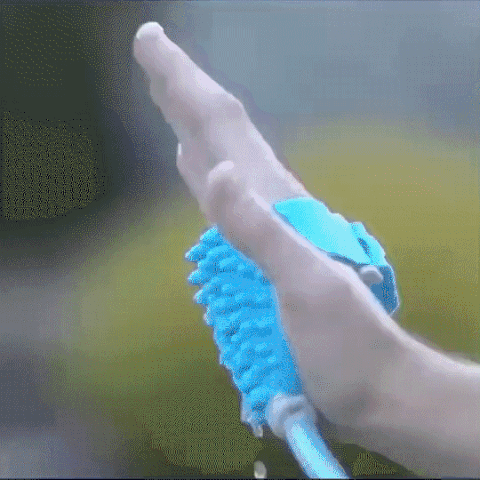 Who knew you could give your pets a bath by simply petting them. And we all know our pets love being pampered. The innovative design reduces spraying water, speeds up bath time and reduces stress for anxious pets.
FEATURES:
All-in-1 Perfect Pet Bathing Tools: Bathe, massage and shampoo! The pet grooming tool combines bath brush and water sprayer, making it

easy to wash your lovely pets.
Easier & Stress-free Bath: 

Perfect water pressure and unique brush provide deep clean

for your long or short haired dogs and penetrate near the skin

giving a gentle massage effect.
Ergonomically Designed: The slim and flexible pet shower head made of high level food-grade soft silicone, combination sprayer and scrubber, all features can be used with a single hand.
Suitable for Most Faucets: 2 Adapters allow the sprayer to be used with both most indoor water faucets and most outdoor hoses.

 
Fits all Palm: 

Professional pet shower sprayer with adjustable strap is suitable for any palm,

adults and children will enjoy wash the dog with pet bathing tool.
Package includes: