Beautiful and safe solar powered lamps for your yard
Our Solar Fireworks Lamp is suitable for party, barbecue, camping. It is perfect for landscaping: garden, yard, pathway, poolside, patios or any outdoor environment. Transform your yard into a paradise.
FEATURES: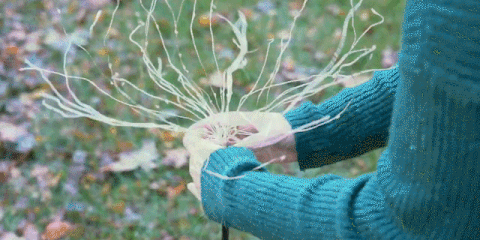 RUNS ON SOLAR POWER: Now you can have the warm torch light without ever having to light a match or throw a switch.  Best of all, there are no dangerous flames — LEDs in the light cast a safe, soft, mood-enhancing glow.
HIGH BRIGHTNESS:There are 3 leds on each line, 90leds has 30 lines, 120leds has 40 lines, 150leds has 50 lines.
WEATHERPROOF IP65 & EASY INSTALLATION: IP65 Waterproof and Durable, package come with screws, and installation set, no wiring required, simply install any where you want, can insert to the earth, or install them to the floor. If you have any question, welcome to contact us.
WIDE APPLICATION:The firework light can be installed on your garden, patio, lawn, backyard road, swimming pool, and more place to achieve the desired ambience.
PARAMETER
Name: Solar Fireworks Light
Number of LEDs: 90/120/150 leds
Luminous color: white; warm white; color
Length: 85cm
Waterproof: IP65
Mode: Eight function mode
Charging method: Outdoor light charging for about 6-8 hours
Lighting duration: about 8-10 hours
Working mode: light control induction, with switch
Application: garden, courtyard, lawn, roadside, poolside, etc.
PACKAGES:

1*Solar Light

1*Solar Panel

1*light stand
Customer Question & Answer
Question:

How long does the battery last once it is fully charged?
Answer: It will last as long as it is exposed to sunlight during the day. Solar charge for about 6 hours of sunlight and charge will last all night. I have mine in the front entryway in my flower pot containers. They are beautiful.


By Bell Buff on April 28, 2020
Question: 

Will this solar lights charge in the shade?

Answer:This decorative solar lights will charge in the shade but nowhere near as well as in sunlight you are better to have some hours of direct sunlight and complete shade than parital shade for the entire day
By Bruna s. on March 12, 2020


Question:How durable is the item and how long will they last? Are they good quality?
Answer: They work very well, it seems of good quality. I made several shapes and put them in my garden, the light is so colorful and bright.


By Brandy Dickens on April 21, 2020